Go Chiefs!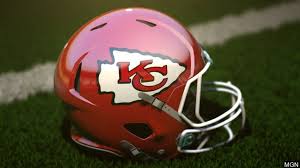 We have two days until the Chiefs head back to the Super Bowl. I'm not naïve – I realize that most people aren't reading about health right now. Most people don't even want to think about health right now! Hopefully everyone is thinking about the game right now and not simply what they are going to eat while watching the game.
As much as I'm loathe to admit it on the internet, I'm not much of a football fan. In fact, over the past 16 years, I have spent so much time watching my three children play sports, that the idea of killing my spare time watching complete strangers play sports simply baffles me.
But, it's the Chiefs. And a year ago, they won the darn thing, so I have to watch. And it's been a crappy, pandemic-filled, fearmongering, sad year and I wants something exciting and inspiring to make me forget about it for a while. I don't think I'm alone in this wish. I bet that almost every person in Kansas City will be glued to the TV Sunday night.
So, cheer on those Chiefs and enjoy yourselves. But do me a favor. Don't go overboard with the snacks and the food. Let the game be about the game and community and hope and the possibility of magic. Don't let it simply be about indulging to the point of discomfort. Let it be about football and Kansas City and being a part of something bigger than each of us individually.
Fingers crossed – Courtney Younglove, M.D.